James Bond 007 Films Collection {20 FLIMS} [1962-2012] 720p BluRay {44GB} [HINDI DUBBED] EXDKING@EXDT
Team ExDT Exclusive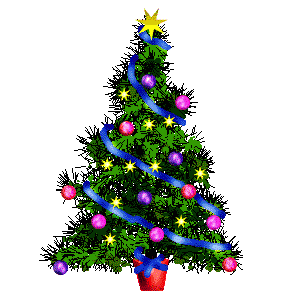 James Bond 007 Films Collection {20 FLIMS} [1962-2012] 720p BluRay

[HINDI DUBBED] EXDKING@EXDT

IMDB LINKS : -

Dr. No (1962)

From Russia with Love (1963)

Goldfinger (1964)

Thunderball (1965)

The Man with the Golden Gun (1974)

The Spy Who Loved Me (1977)

Moonraker (1979)

For Your Eyes Only (1981)

Never Say Never Again (1983)

Octopussy (1983)

A View to a Kill (1985)

The Living Daylights (1987)

Licence to Kill (1989)

GoldenEye (1995)

Tomorrow Never Dies (1997)

The World Is Not Enough (1999)

Die Another Day (2002)

Casino Royale (2006)

Quantum of Solace (2008)

Skyfall (2012)
Enjoy !! High Speed Seeding.

THIS COLLECTION CONTAINS 20 MOVIES.



EACH MOVIE CONTAINS 2GB MKV FORMAT 720P WITH HINDI AAC AUDIO.





ALL ARE MUXED PROPERLY N CHECKED.ALL ARE ORIGNAL AUDIOS.



ADD REPS IF U LIKE MY WORK.

SOURCE CREDITS-
Big Thanx To NhaNc3,BHATTI87,VDA,a2zRG.
IF U GUYZ WANT TO DOWNLOAD ONLY 1 PART THEN TICK THAT FOLDER N UTORRENT WHCH U WANT TO DWLD.BELOW THR S EXAMPLE.
480P PACK - JUZ 15GB
http://exdesi.com/forums/index.php?/topic/190363-james-bond-007-films-collection-20-flims-1962-2012-480p-bluray-15gb-hindi-dubbed-exdkingexdt/
Without UMI Bhai
& Rohit Bhai
I am Nothing.
Special Thanks to

UMI Bhai
Rohit Bhai
For U r Big Support.
Both Admin Are Really Great.Ek Nahi toh Ek Alwz Help us.
Filename

James Bond 007 Films Collection {20 FLIMS} [1962-2012] 720p BluRay [HINDI DUBBED] EXDKING@EXDT

Filesize

44.1gb

Files

35

Health

Seeders: 0 Leechers: 0 Completed: 51
---